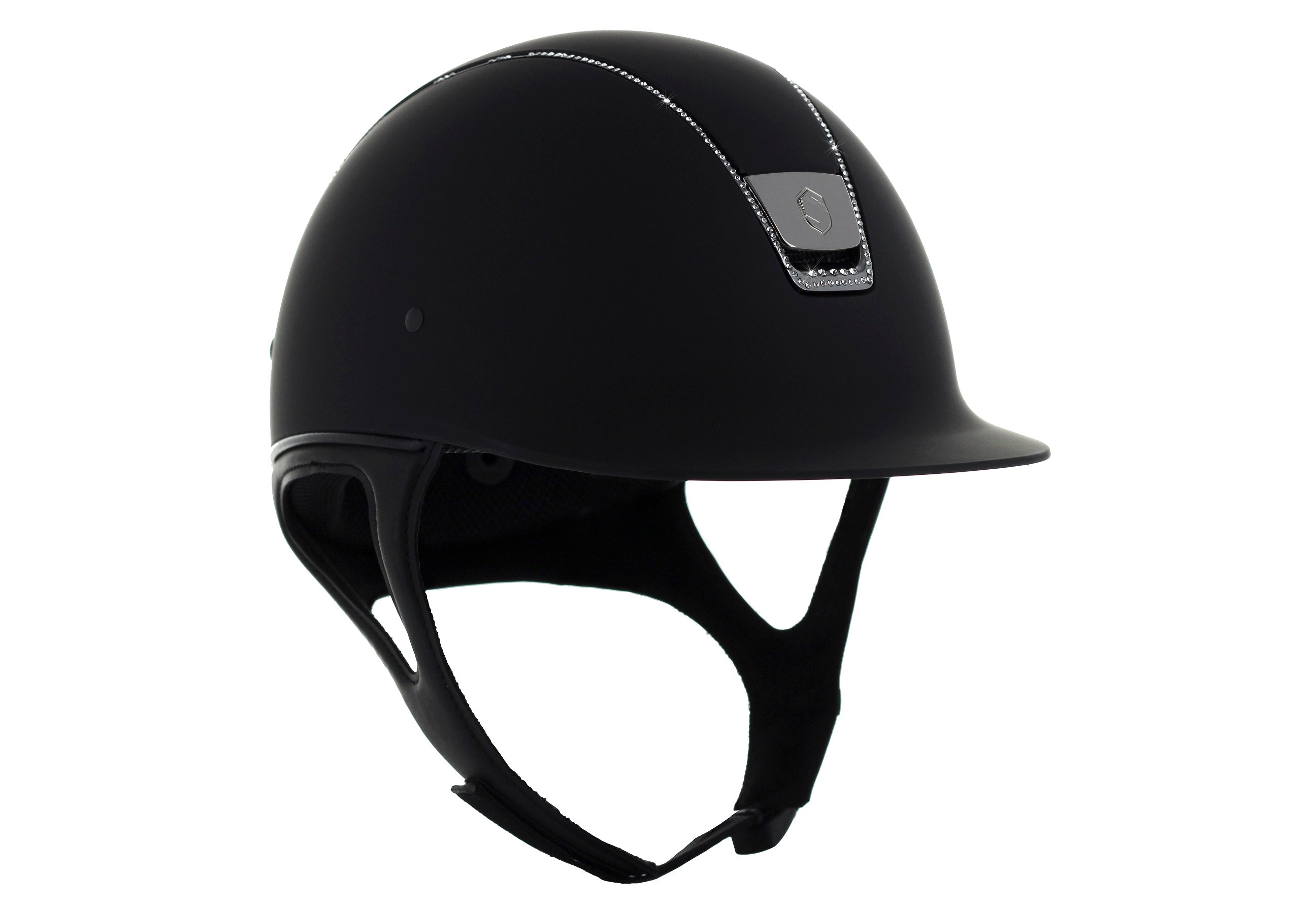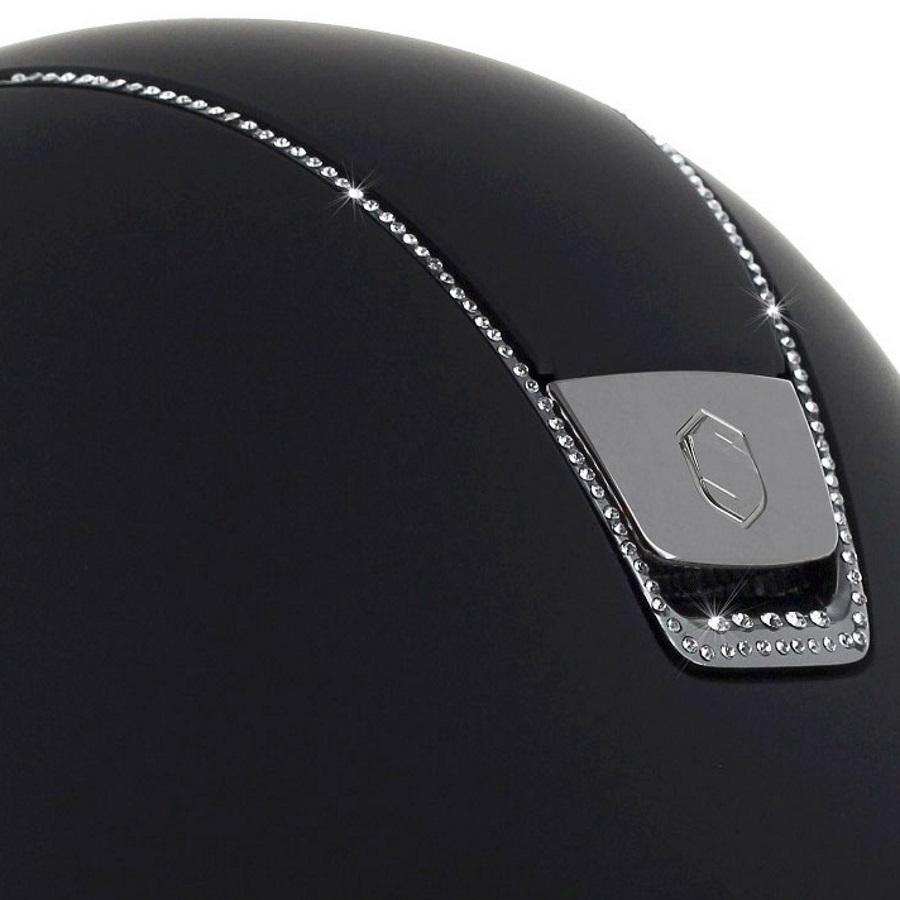 Samshield Black 255 Swarovski Shadowmatt
PLEASE SPECIFY WHAT SIZE LINER IS REQUIRED WHEN ORDERING
All colours/sizes not listed are available on indent
Complies to the new ESNZ and Pony Club helmet safety standards. Designed and finished by hand in France, the helmets offer exceptional fit and comfort and are all certified to VG 1, ASTM F1163/SEI Standards. 
The outer shell of the Shadowmatt is made of polycarbonate, which is a material used, among other things, for high-end motorcycle helmets. It is covered with anti-scratch matt painting. The inner shell is made of polystyrene with variable density providing a better dissipation of the energy produced upon impact.
3 shell sizes are available: S, M and L. Each shell can accommodate 4 to 5 inner liners of different sizes in order to obtain a perfect adjustment to the rider's head. The size grid is available from 52 to 61.
The internal comfort foam, "shape memory"-kind, ensuring a constant thickness over the years of use and the semi-rigid jugular cancel all risks of tipping the helmet in case of a violent movement. It can therefore be washed at will in order to constantly be able to wear a clean and fragrant helmet.
Equipped with two front air inlets, the Shadowmatt helmet provides exceptional ventilation. Fresh air is channeled from both the front entrance under the blazon as well as the channel obtained by the unique concept of no contact on the rider's forehead. Fresh air expels the hot air to the back extractors around comfort foam. This concept generates a strong internal airflow avoiding the need for visible and unsightly air inlets: the equestrian elegance is retained without banishing technicality and comfort.
Click on link below to go direct to the samshield configurator to design the helmet of your colours and style
https://www.samshield.com/configurator/integ/281/eng
Recently Viewed