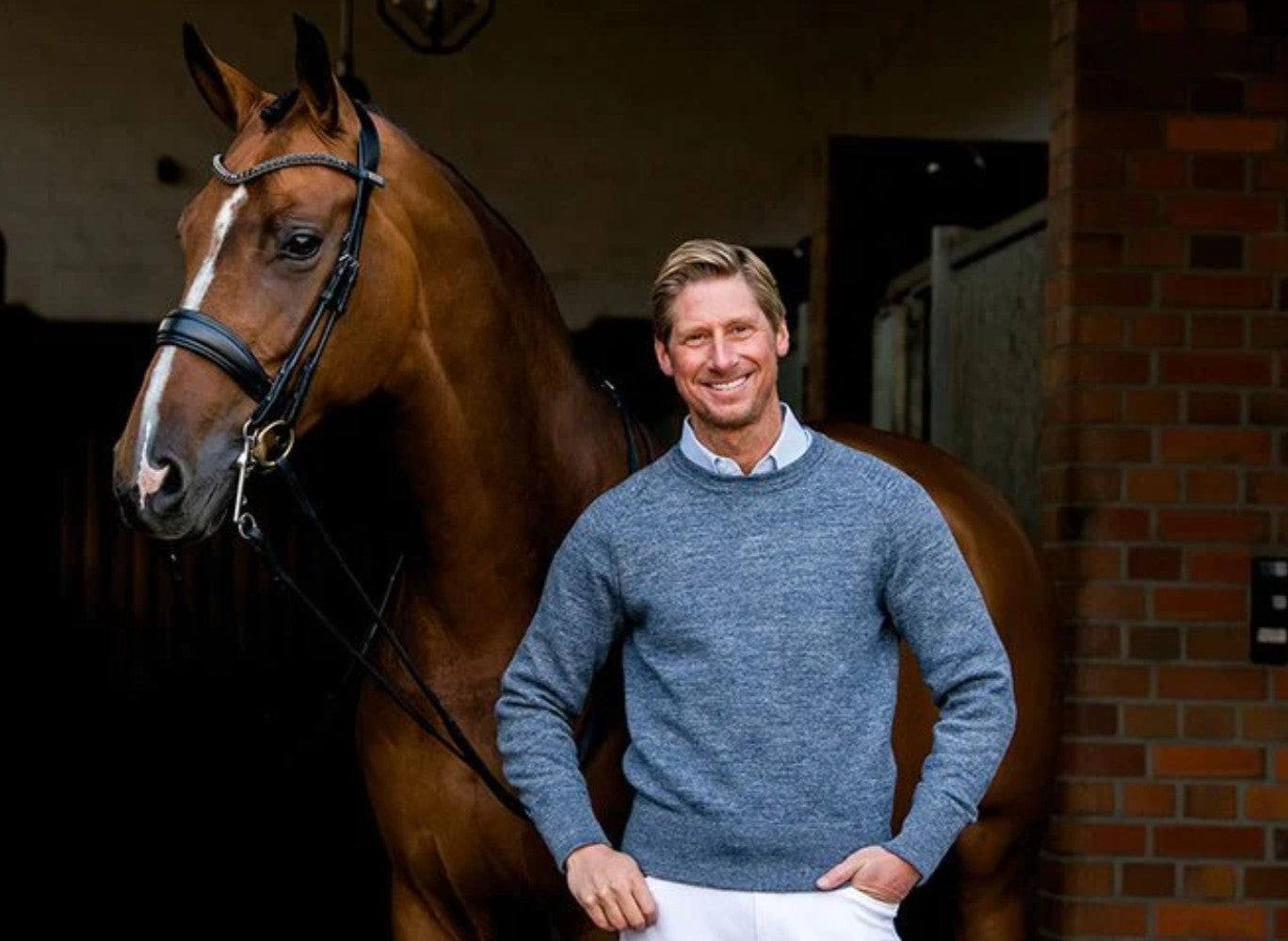 PS of Sweden Patrick Kitel Bridle
The revolutionising Patrik Kittel double bridle is here! PS of Sweden has teamed up with Sweden's leading dressage rider Patrik Kittel, who is known for his passion for the equestrian sport, elegant style and endless love for his horses, to create a luxurious and innovative double bridle.
NOSEBAND The bridle is equipped with elasticity in the D-ring as well as an elastic revert to enhance the horse's movement. Nylon is sewn onto the pullback strap to avoid stretching of the leather. The noseband is very softly padded and measures 5 cm.
NECK PIECE Our patent pending neck piece is generous and leaves proper space around the ears. The neck piece is provided with fine and soft padding.
CHEEK PIECES The cheek pieces are round stitched with French hooks and patent pending cradles™, which allow the bit to suspend in the horse's mouth. This helps to further relieve the pressure on the poll. Our cradles are constructed to be easily "hooked on and off".
BROWBAND The browband is round stitched and have PS' own patent pending Click-It™ design, which allows you to swap it in a few seconds, even when the horse is already wearing the bridle.
The comfort of the horse is the main goal, but the needs of the high level equestrian has also been kept in mind - and we have not compromised on the looks either! Exclusive English, vegetable tanned leather.
Note: - The throatlatch is not included with the bridle. - The crystal browband is not included with the bridle.
Recently Viewed