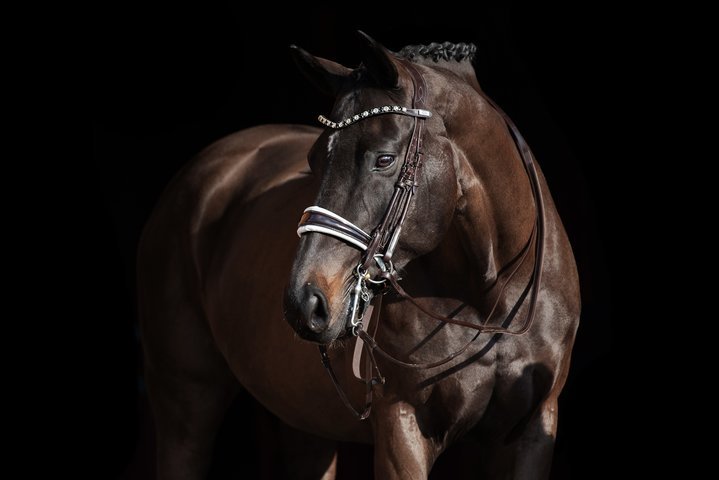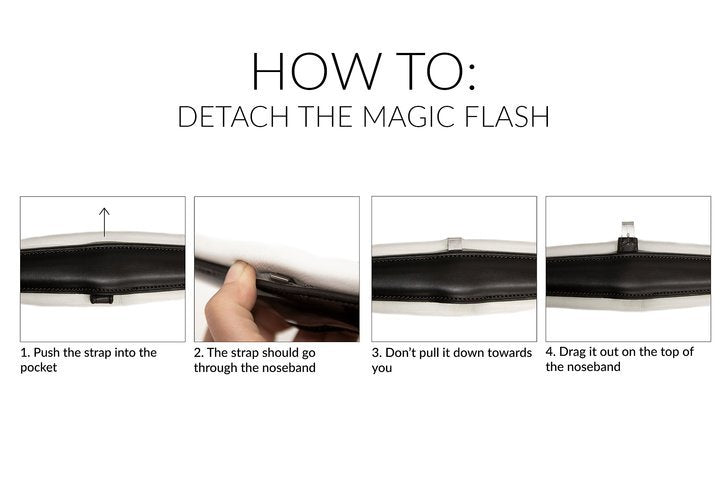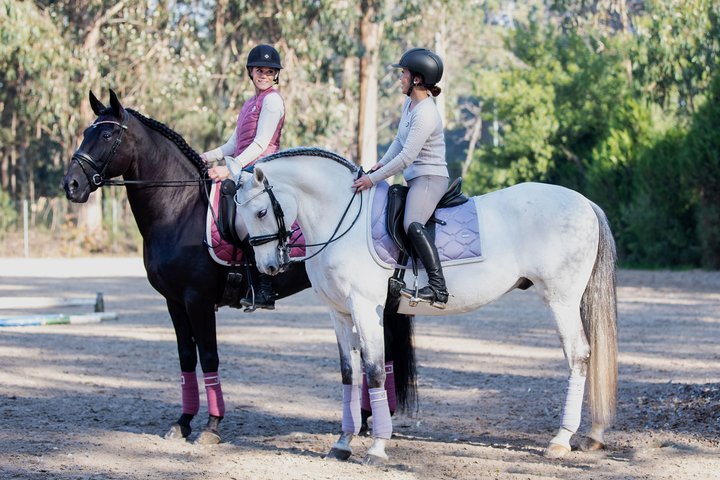 PS of Sweden Double Bridle Patent Noseband with White Padding
Stylish, neat and functional. A new anatomic shaped snaffle, perfect for competition. The leather of the noseband has a drop shape which means it's wider in the middle and gets thinner on the sides. At the center of the noseband it is 5,5 cm wide.
A unique feature of this noseband is that it's equipped with our Magic Flash™, which means that you can easily detach the flash strap and its holder without leaving any visible marks. This also makes it perfect for double bridles. You can simply choose what suits you and your horse the best.
This noseband is also equipped with our unique side pieces that can be adjusted sideways, to make sure that you can completely adjust it to the shape of each individual horse. This is to avoid the sidepieces from sitting on top of, or too close, to the sensitive cheekbone.
They are also made with nylon in its core to prevent stretching that normally occurs over time. Recommended for horses that: -
Have sensitive jaws and cheekbones - Are used to the traditional English noseband which we have designed with extra padding Special Features: - Avoids pressure - Side pieces that can be adjusted sideways - Elegant round stitched leather browband - Magic Flash™ - Round sewn side pieces with a unique nylon core to prevent stretching -
Avoids pressure on the sensitive nerves on the horses head - Pullback strap with nylon to avoid stretching - English & ECO friendly treated leather - Approved by FEI in all disciplines for horse and pony Note: - The bridle is sold with a round stitched leather browband. - The throatlatch is not included with the bridle.
Click on image to enlarge
Recently Viewed