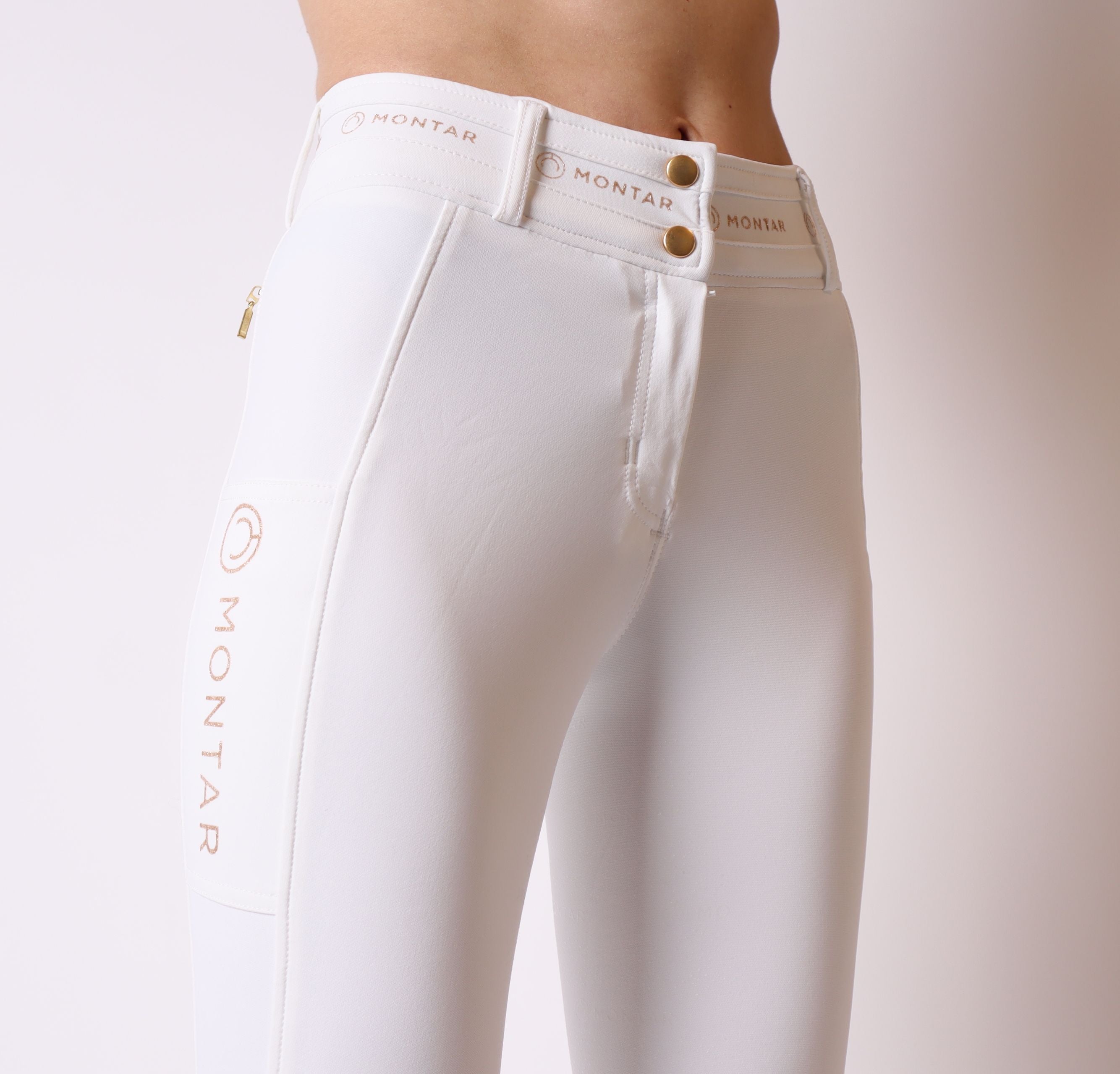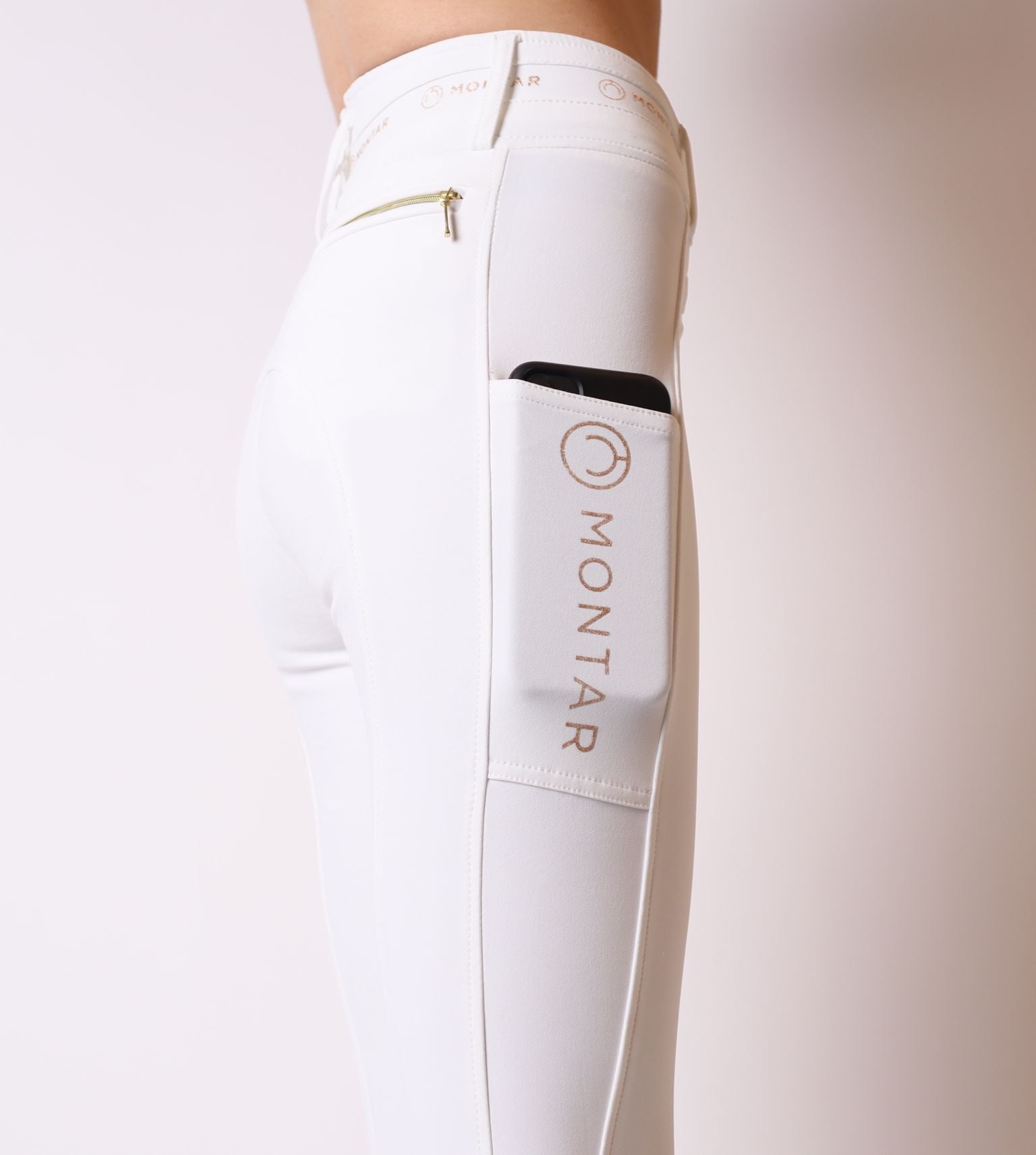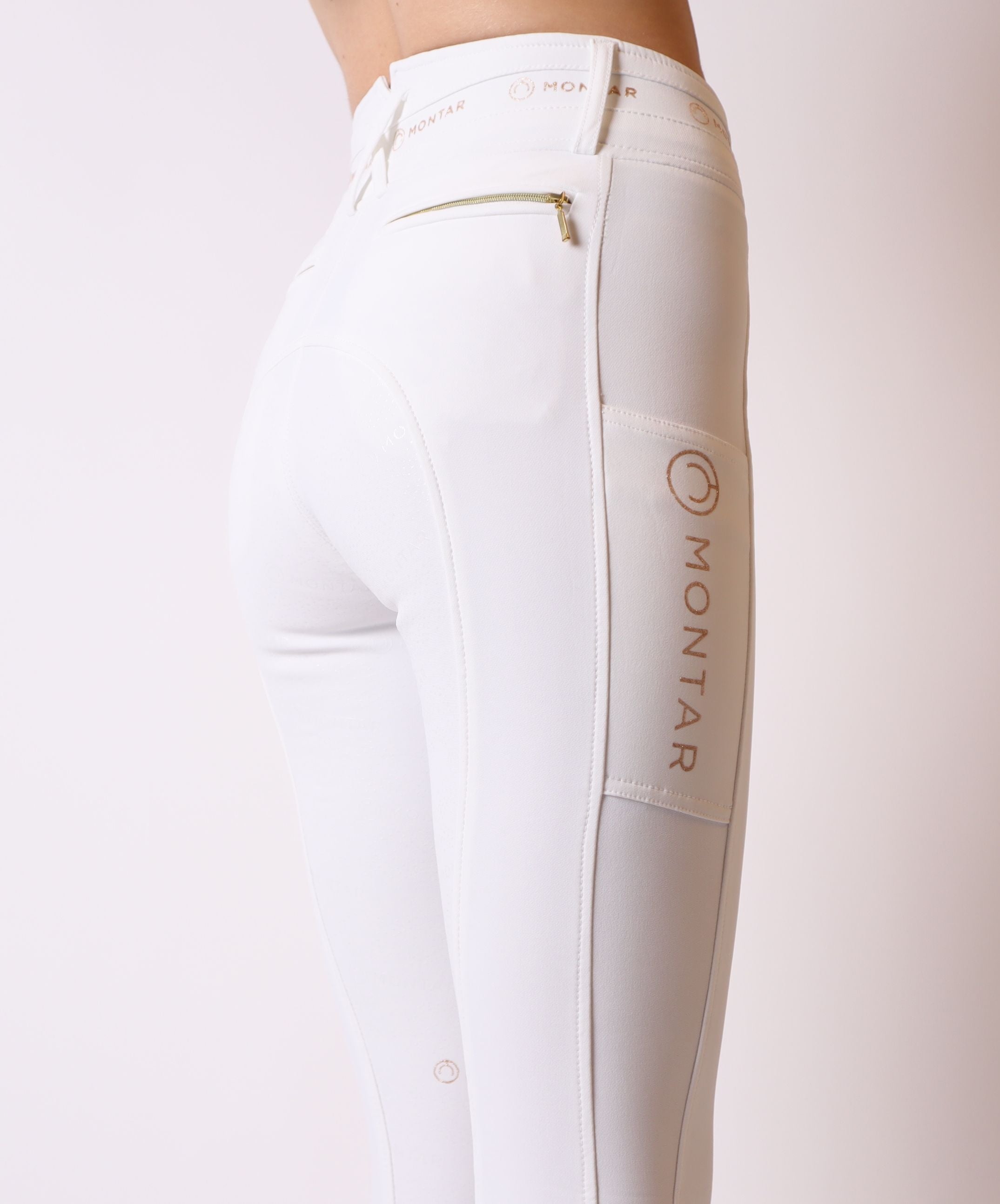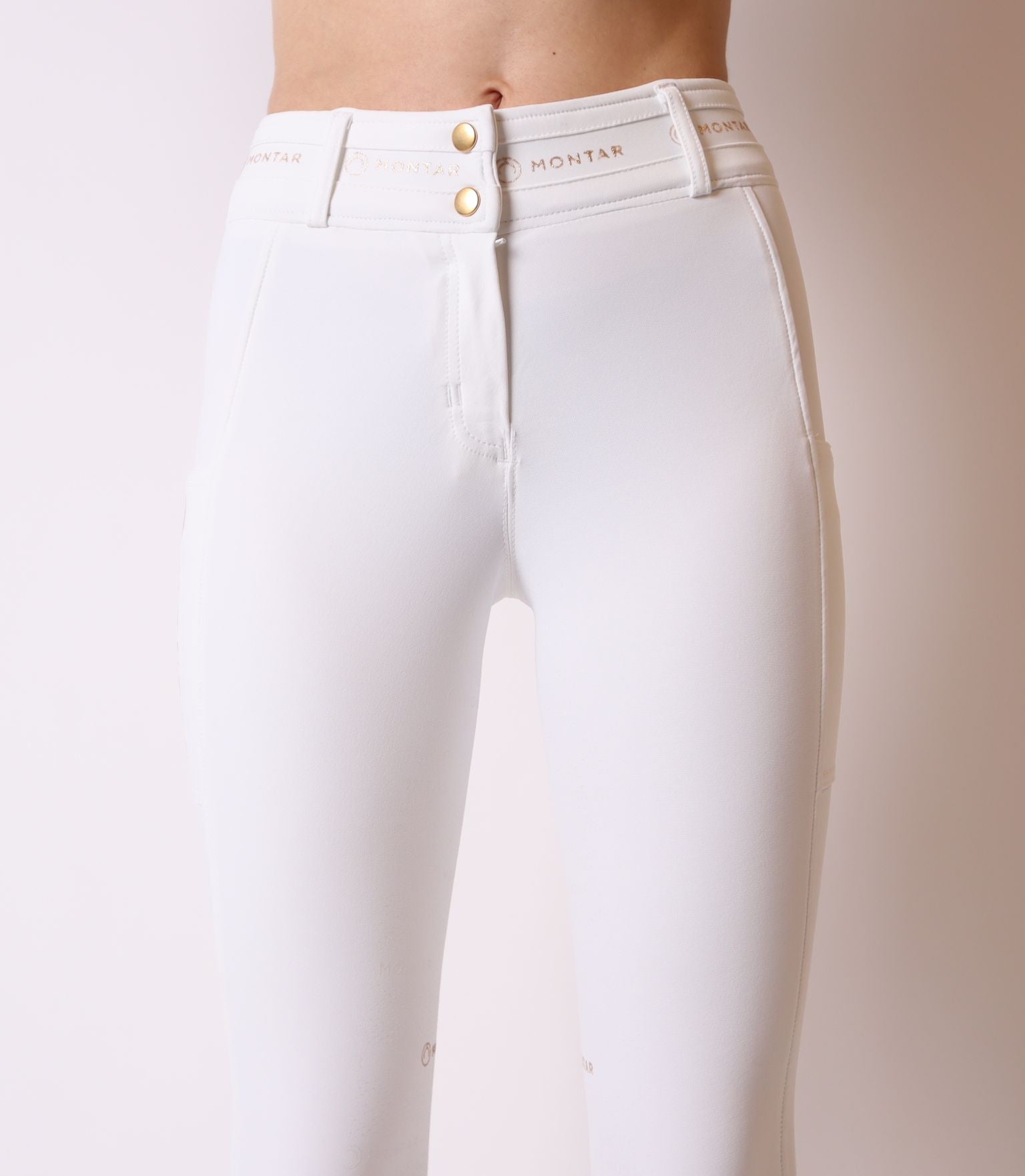 Montar Luna White Competition Breechs
Luna is a new pair of breeches with a lot of cool ditails. The breeches have a gold logo on the right leg and there is a practical phone pocket too.
The great new thing about theese breeches is the logo tape in gold on the waistband and the decorated zipped pocket at the back.
They are offcourse highwaist and with a V-gap in the waistband to give you the perfect fit and great support.
Luna breeches are made in our amazing Yati fabric. - Extra support with V-waist, 360 degrees flexibility, Extra strong elasticity for a perfect fit,
Water repellent, Dirt repellent, Premium look, Lycra triangle for a tight fit
Recently Viewed