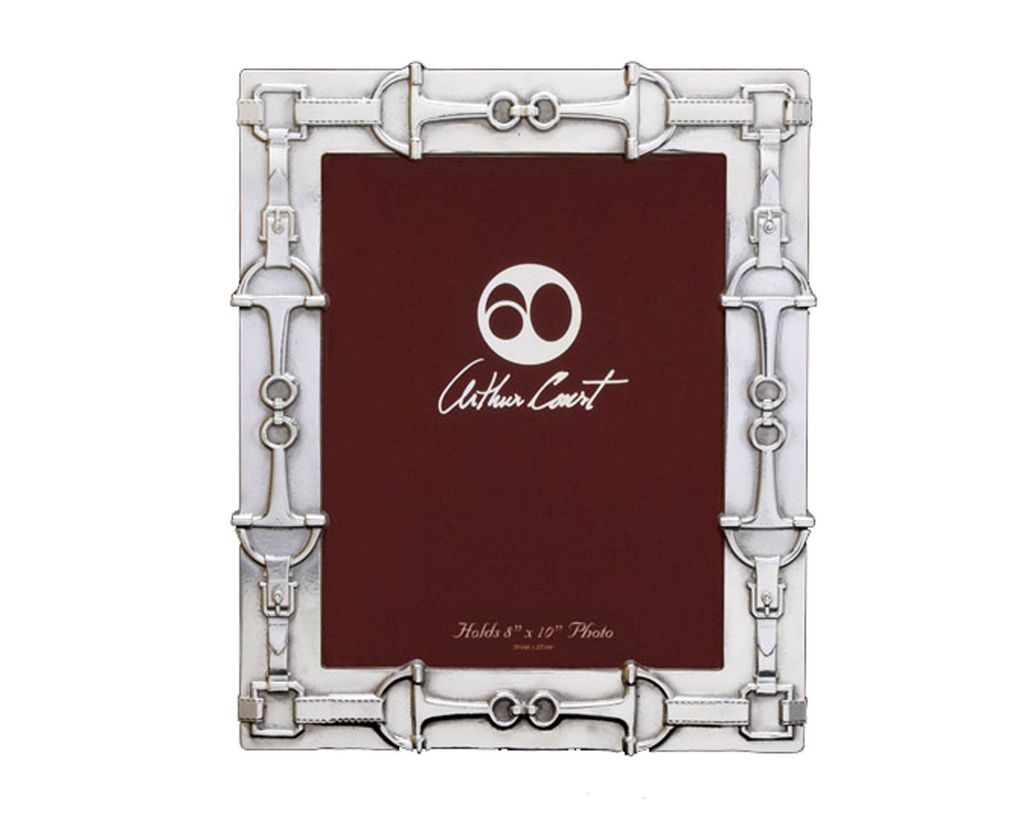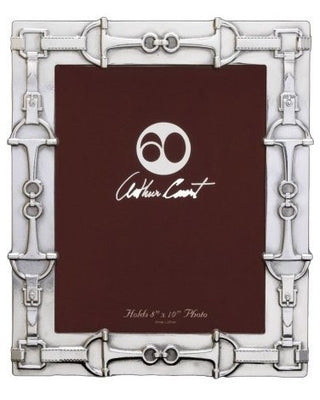 Equestrian Frame Bits and Reins 8x10
Accentuate any picture by putting it in Arthur Court's 8x10 Equestrian Photo Frame.
This 8x10 frame features a border of bits that connect through an interlocking square of straps at each corner. Handcrafted in sand-cast aluminum, this enlarged frame magnifies the incredible detail within each element of the design.
Designer Hand Polished Aluminum Alloy buffed to brilliant luster that never needs polishing.
Dust with damp cloth. Will not tarnish
Comes in Gift Box perfect for Horse Lovers
Size:L: 12.75" / W: 10.5"
Recently Viewed