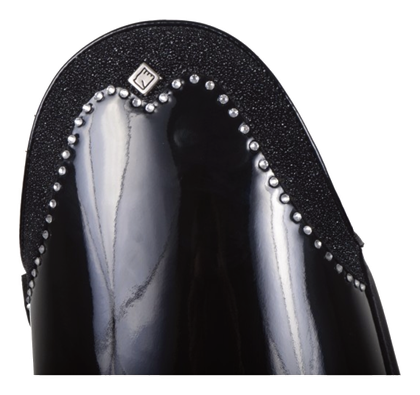 Deniro Tiziano with Rondine Top
The Tiziano is DeNiro's newest model which is already proving to be a popular choice for showing and dressage riders due to it's modern fitted ankle.
These boots have gained the maximum respect for both comfort and quality due to their sturdy Vibram sole, developed and tested for high quality perfomance.
They are beautifully calfskin lined, with a square toe and concealed offset zip to the left of the boot, and reinforced leg. They have a standard bow height but can be made with a higher bow at no extra cost.
Like all DeNiro boots, they are made using Water Resistant Advanced Treatment (WRAT) which uses Hydrophobic materials that are bonded during tannage to form a water resistant and wind crack resistant barrier.
Please allow 8 weeks for custom boots
Please contact me for measurement forms,size and colours
Link below on how to measure yourself for your new topboots
Recently Viewed