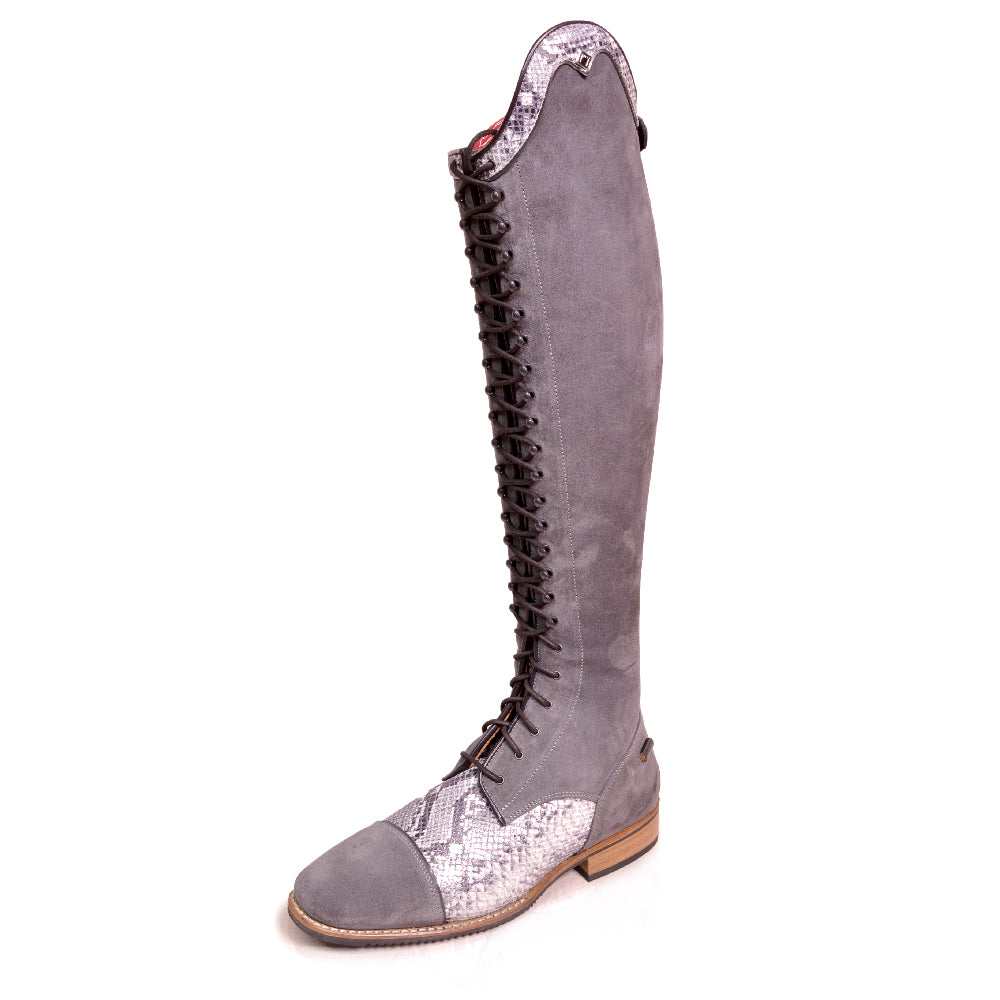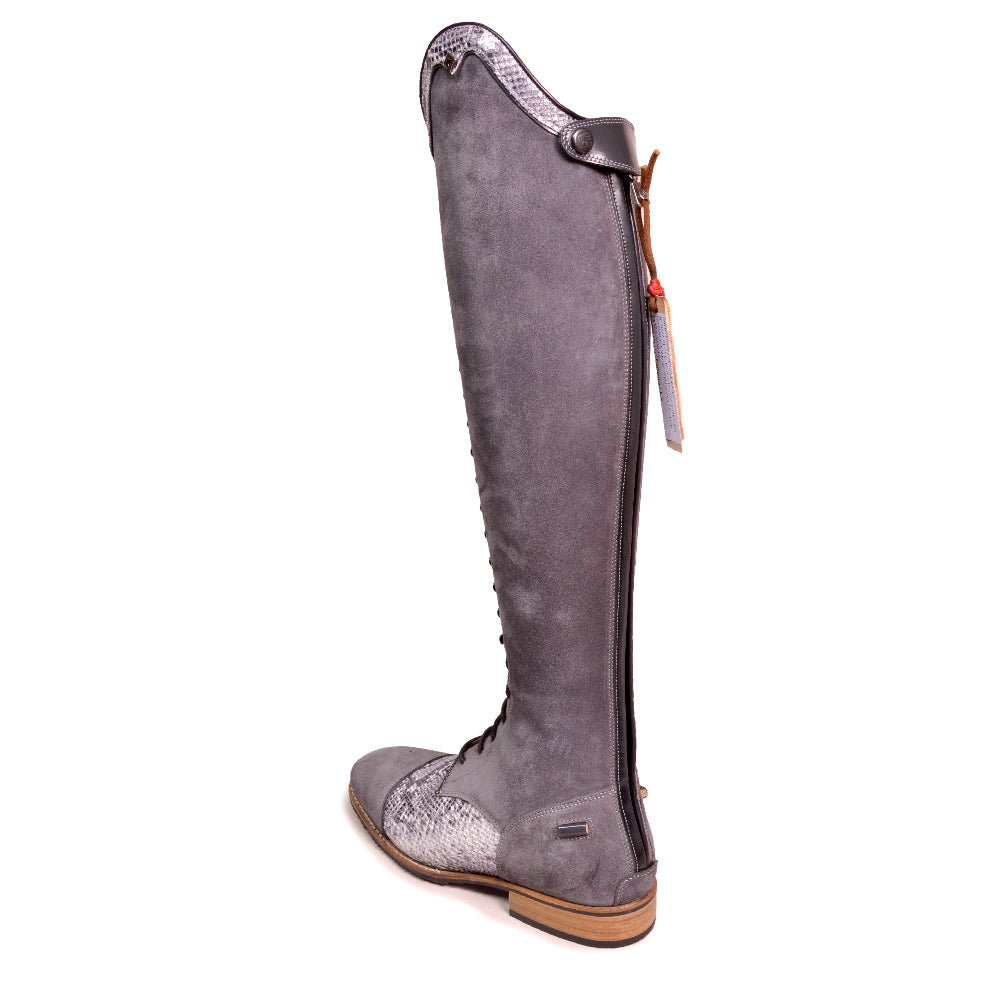 Deniro S8603 Full Lace Suede Grey Roccia
DeNiro Boot Company is famous for Quality, Style and Innovation in the Equestrian World. Beautiful Custom made and Ready to wear Riding Boots.
De Niro Paolo Multi Strap boot – DeNiro Riding Boots are world renowned, fine Italian craftsmanship, De Niros impeccable quality and personalised styling. DeNiroBootco incorporates its extensive line of luxurious equestrian boots. De Niro Boot co boots are expertly handcrafted in Casarano – Italy, by experienced artisans.
This Particular De Niro Boot features a Suede Grey Leather Boot, with full leg Laces, and Roccia Top band and middle Foot section. All boots come with Vibram Soles, available with or without laces.
Please contact me for Measurement Chart Sizes and Colours
Link below on how to measure yourself for your new topboots
Recently Viewed