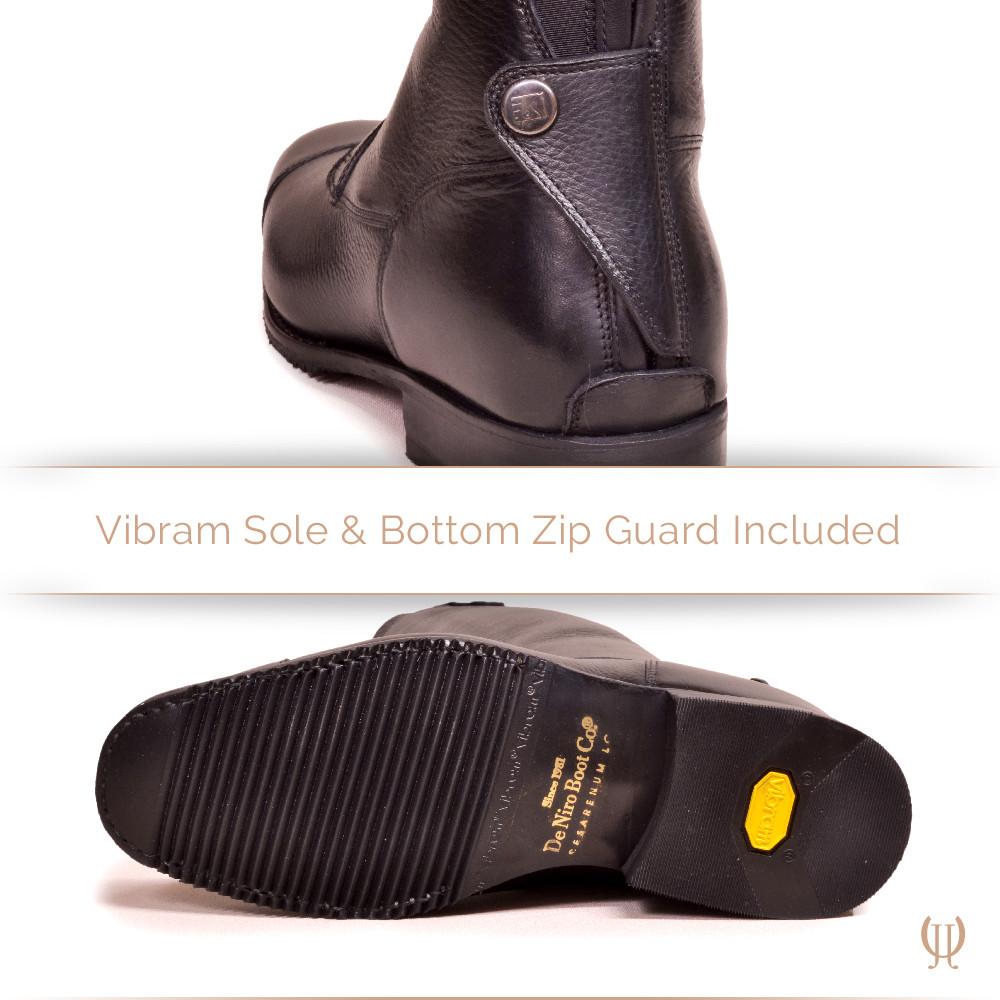 Deniro Black Glitter Salentino Boot
DeNiro Boot Company is famous for Quality, Style and Innovation in the Equestrian World. Beautiful Custom made and Ready to wear Riding Boots.
De Niro Salentino boot – DeNiro Riding Boots are world renowned, fine Italian craftsmanship, De Niros impeccable quality and personalised styling. DeNiroBootco incorporates its extensive line of luxurious equestrian boots. De Niro Boot co boots are expertly handcrafted in Casarano – Italy, by experienced artisans.

This Particular De Niro Salentino Boot features a very soft black Caprice calf skin and Glitter Black top. It has a subtle elastic panel down the back next to the zip, which aids comfort and give. The boot is trimmed in Black patent with Silver/Grey Stitching. All boots come with Vibram Soles, available with or without laces.
click on image to enlarge
Recently Viewed