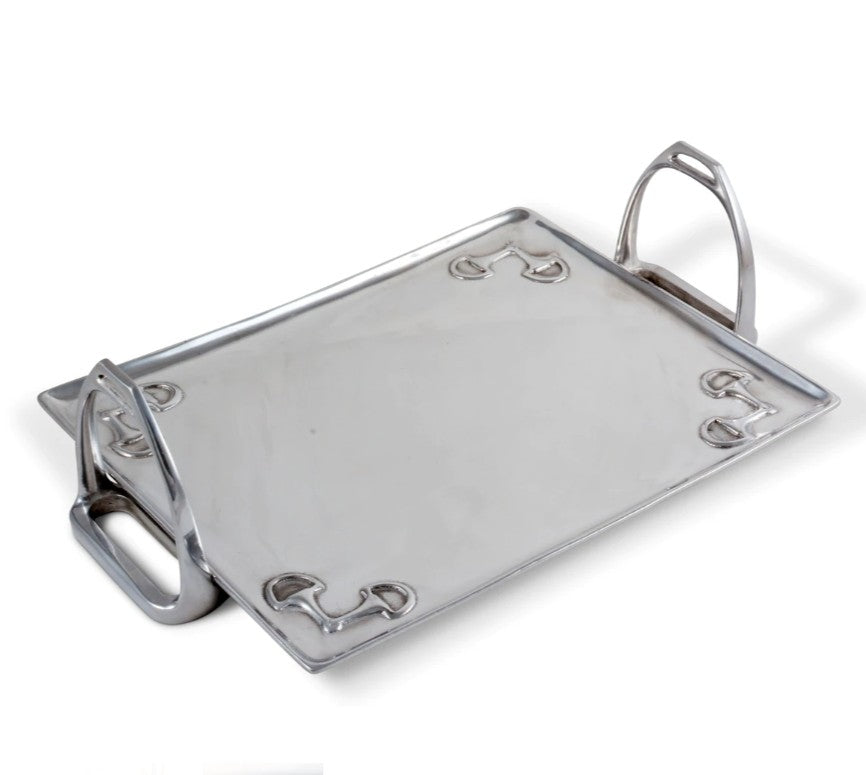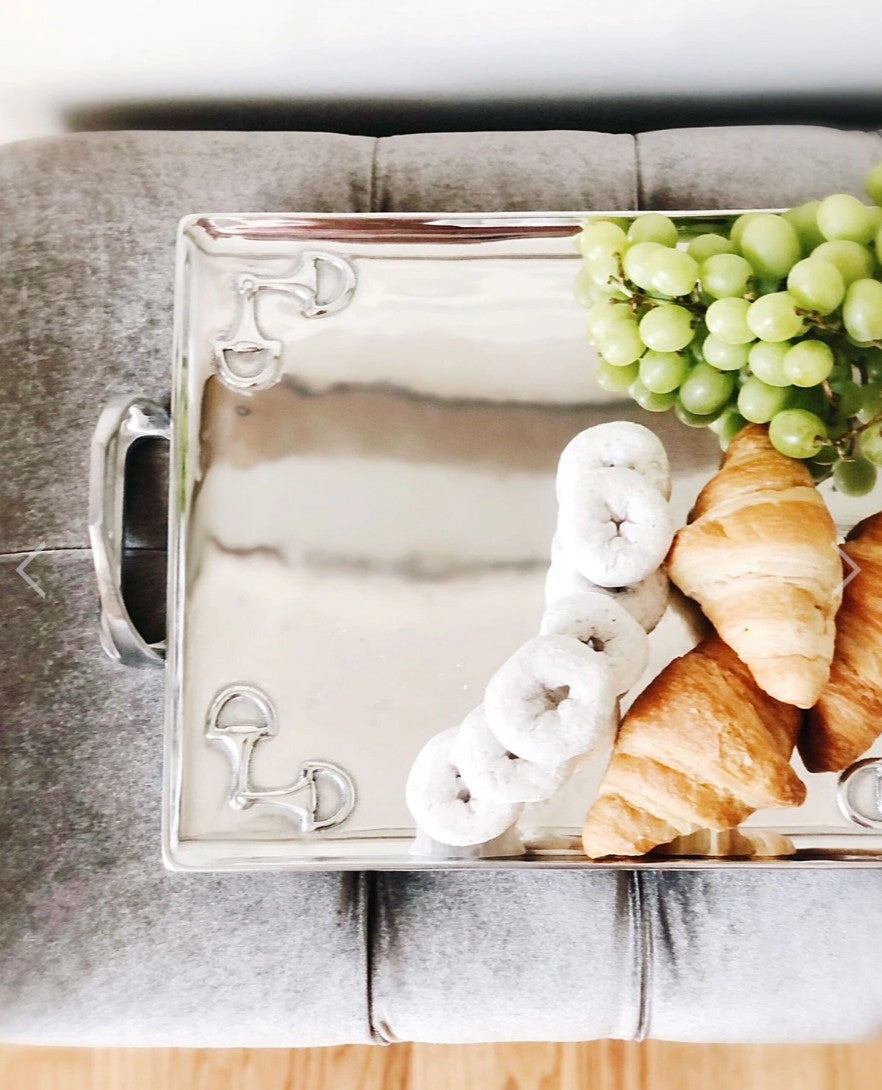 Arthurcourt Stirrup Tray Large
Featuring a square shape, generous size with realistic stirrup irons serving as the handles, sleek equestrian design defines our large Arthur Court Equestrian Bit and Stirrups Serving Tray. Slightly raised edges allow for carrying without worry. Bas-relief D-bit designs decorate the four corners of the tray. This tray is highly engravable, with plenty of space for messages, just take to your local engraving shop when you receive it.
Our large Bit and Stirrups tray is designed to be stacked with the matching smaller size tray (sku 112H13) if desired.
Size:
5" Tall x 12 Wide x 17.5 Long
Care:
Hand-wash in warm, soapy water, dry thoroughly. Not dishwasher safe.
Recently Viewed