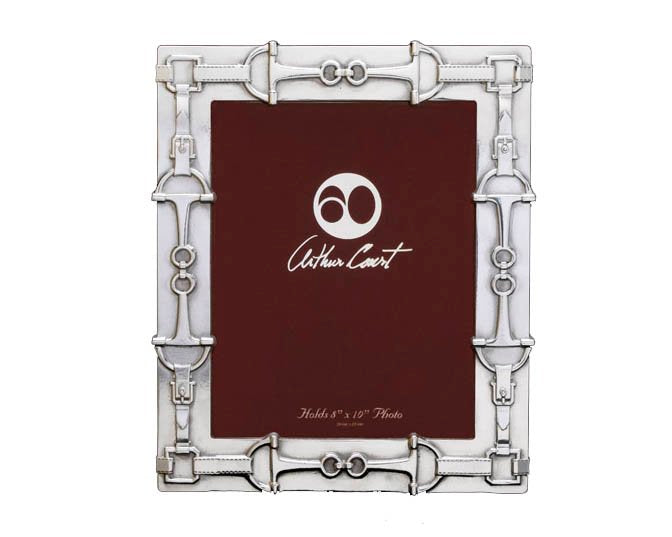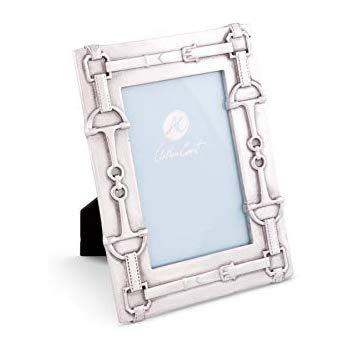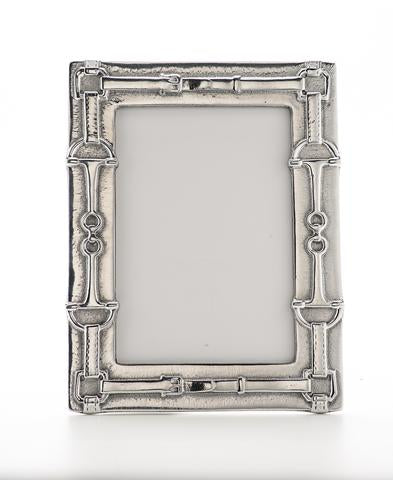 Arthur Court Bits and Reins Photo Frame 4x6
Our Equestrian Collection is a treasure trove of gifts bringing the spirit of these majestic beasts to the ones you love and to your home.
Fasten your stirrups and settle into this 4x6 Equestrian Photo Frame from Arthur Court.
Leathery straps connect through an interlocking square to form a border of reins around the picture. Ripe with realistic detail, this handmade, aluminum frame displays the expert skill of Arthur Court's craftsmen.
L: 8.25" / W: 6.0"
Click on image to enlarge
Recently Viewed